KEDUDUKAN PEREMPUAN DALAM ISLAM DAN PROBLEM KETIDAKADILAN GENDER
Ratna Dewi

IAIN SYaikh Abdurrahman Siddik Bangka Belitung
Keywords:
women, Islam, Gender
Abstract
Gender inequality is a system and structure in which men and women become victims of the system, whereas gender injustice in women's dual roles is a housewife and concurrently a career woman who can lead to family conflict and neglect of domestic work and neglect of children their children, so that if other rolesre carried out well, then the other roles will be ignored, resulting in role conflict. This is what causes the movement difficulties for women to penetrate changes in views of gender because it is built by a group of people. The problem that will be examined in this paper is how the position of women in Islam and the problem of gender injustice.
Although Islam gives a high position and honor to a woman, both in terms of the position of women as wives, women as mothers, women as children, women as individuals, and women as educators. But in fact, if the position is not as taught by Islam, then the problem will be different. Because, the structure, customs, habits, and culture of the community also has a significant influence on women
In this study using data collection methods in the presentation and descriptive analysis methods in data processing and library research, with the sociological approach of Islamic law. This research has produced several conclusions, namely gender injustice that occurs in women can be grouped into four aspects, namely: marginalization, marginalization, stereotyping, violence, and excessive workload.
Downloads
Download data is not yet available.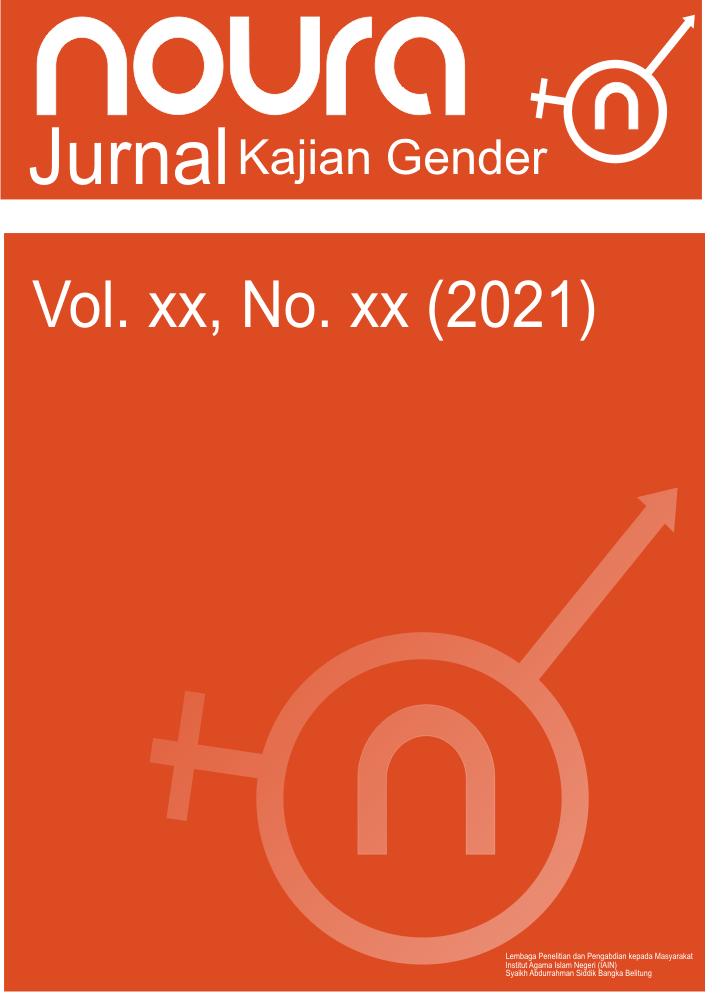 How to Cite
Dewi, R. (2020). KEDUDUKAN PEREMPUAN DALAM ISLAM DAN PROBLEM KETIDAKADILAN GENDER. NOURA: Jurnal Kajian Gender, 4(1). https://doi.org/10.32923/nou.v4i1.1430