Analisis Faktor-Faktor Sustainabilitas Baitul Maal wat Tamwil (BMT)
Keywords:
Manajemen, SDM, Permodalan, Inovasi Produk, Sustainabilitas, BMT
Abstract
Baitul Mal wa at-Tamwil (BMT) is a Syari'ah financial institution that continues to grow and keeps its sustainability among the competition of financial services institutions. Eventhough BMT grows rapidly, it experiences many obstacles in its development, but it still exists independently. This study examines the factors that affect the sustainability of BMT in Indonesia, the Factor Analysis and Regression Analysis methods were used in data analysis. The finding of this study reveals that management, human resources, capital, and product innovation factors affected BMT performance. Through regression analysis it is found that management factors and human resources factors have a significant effect on the sustainability of BMT.
Downloads
Download data is not yet available.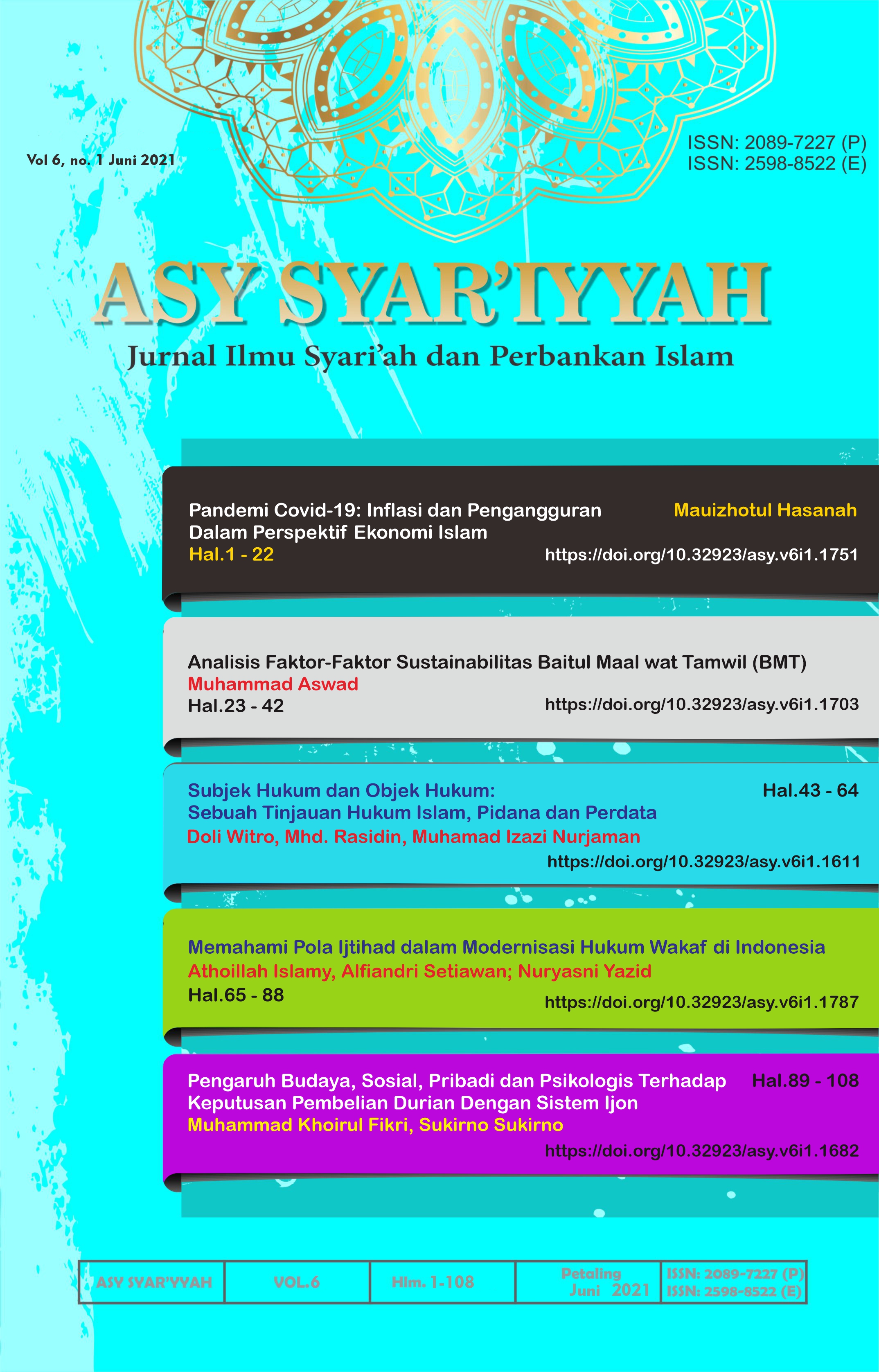 How to Cite
Aswad, M. (2021). Analisis Faktor-Faktor Sustainabilitas Baitul Maal wat Tamwil (BMT). ASY SYAR'IYYAH: JURNAL ILMU SYARI'AH DAN PERBANKAN ISLAM, 6(1), 23-42. https://doi.org/10.32923/asy.v6i1.1703